Introduction: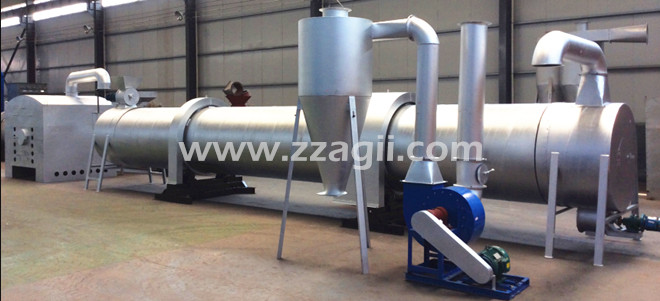 The rotary dryer is composed of stove, main rotary body, which can reduce moisture from 50% to 10%.
The moisture evaporating capacity of our rotary drum dryer can reach to (250kgper hour to8000kg) per hour.
Different density materials, the final product are not the same; also for different moisture of raw materials,
which could get the different final capacity.
Features: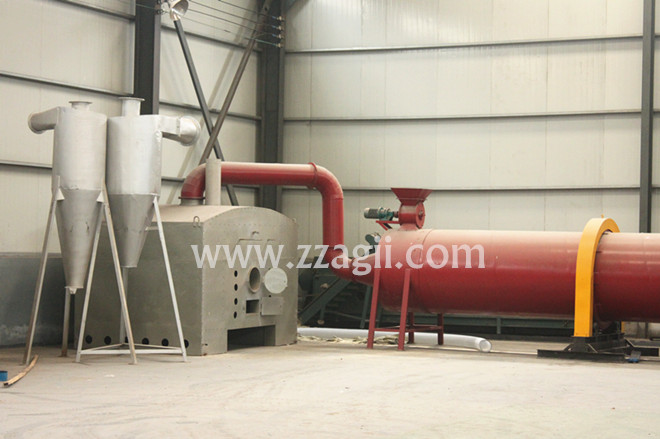 1). Air heating system is able to allow highly efficient removal of water from fresh harvested forage, and the maximum durability of dehydrated forage.
2). Non-pollution to the target materials guarantees minimal loss of their color, favor, and nutritional ingredients;
3). Smoke collector working with the air heating system adopts water-recycled wet-type collecting method, and ensures the exhausted gas to satisfy the
environmental protection requirement as well as the lowest water consumption.
Working principle of Rotary Dryer: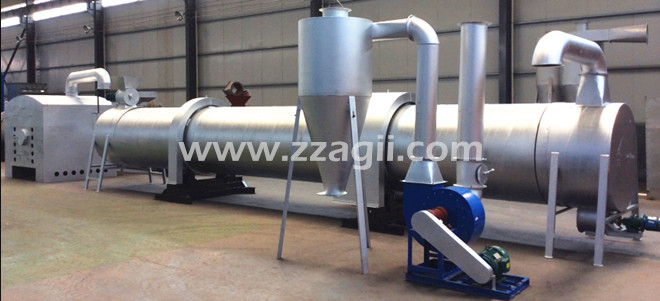 The wet materials are conveyed to the hopper through the belt conveyor or bucket elevator, and then enter into the feed end through the hopper charger and the
feeding pipe in sequence. The inclination of the feeding pipe must be greater than the natural inclination of materials in order to make the materials flow into the drye
r smoothly. The dryer cylinder with slight inclination with the horizontal line. The materials enter from the higher end, and the heat carrier enters from the lower ender;
the two contact each other from opposite directions, but there are also circumstances that the heat carrier flows into the dryer body together with the material. Along with
the rotation of cylinder, the materials run to the lower end due to gravity. In the forward movement of wet materials in the dryer body, the wet materials are heated directly
or indirectly by the heat carrier to dry the wet materials, and then the materials are discharged from the discharge end through the belt conveyor or screw conveyor.
Application of Rotary Dryer: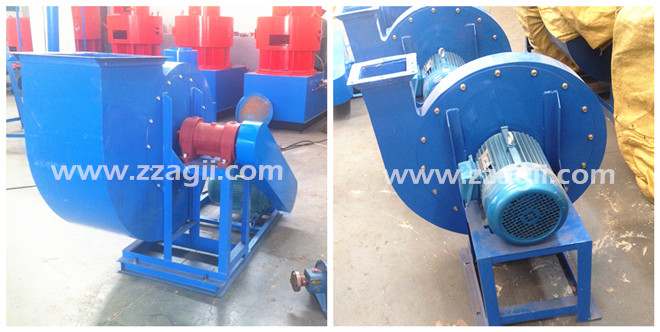 The rotary dryer can be widely used in the following industries: straw press briquettes fuel, charcoal machinery, wood chip granule fuel, sawdust press blocks, farming and
animal husbandry engineering industry; it is able to dry agricultural cellulosic-based materials such as: corn straw, soybean straw, cotton straw, wheat straw, sorghum straw,
wood chips, wood shaving, sawdust drying, ginkgo leaf drying and mulberry leaves drying, etc.
packing