Biomass Sawdust Briquette Press Wood Briquette Making Machine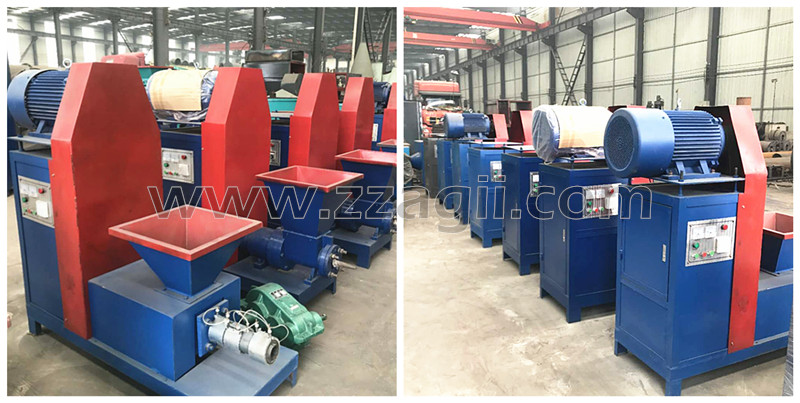 Introduction of Biomass Briquette Machine:
This machine is used to produce rice husk, coconut shell, Oliver waste, sawdust into briquette as fuel or can make them to charcoal, it is equipped with the auto controlling heating system. The product of this machine can be used to heat boiler, fireplace and etc for warm in house.
Technical Parameters:
Model

Capacity

(kg/h)

Power

(kw)

Diameter of briquette (mm)

Dimension

(mm)

Weight

(kg)

ZBJ-50

200 ~ 250

15

30, 40, 50

1780*750*1290

700

ZBJ-80

300 ~ 400

22

60, 70, 80

1960*880*1620

1100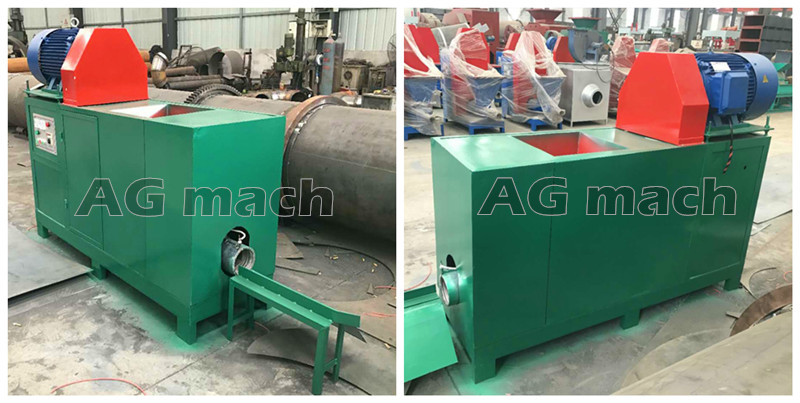 Raw material could be:
Any types of Agro-forestry waste and forest waste can be used for make briquettes Such as maize stalks, soybean stalks, broomcorn stalks, cotton stalks, rape stalks, peanut plants, sunflower stalks, bamboo sawdust, bagasse , wood chips, rice husk, coffee husk, coir pith, jute sticks, groundnut shells, Bamboo, wood, straw dust, Mustard stalk and cotton stalks ,nutshell, coconut shell ,etc

Application:
As the need of pollution free environment, the product has a large scope of marketing. The briquettes can be used as a substitute of any fuel in following fields :
1) Boilers: It can be used in the boilers of Paper Mills, Sugar Mills, Dyeing houses, leather, lamination industries, Vanaspati units, Food Processing Units, Oil Extraction Units, Solvent Extraction Plant and many other plants and industries..
2) Furnace & Foundries: It can be used for metal heating & melting (where melting point is less than 1000d/cel.)
3) Brick Kilns: It is the total, substitute of steam coal.
4) Residential & Commercial Heating: For winter heating in Cold areas and Hotels, Canteens, Cafeterias and house hold kitchen appliances etc.