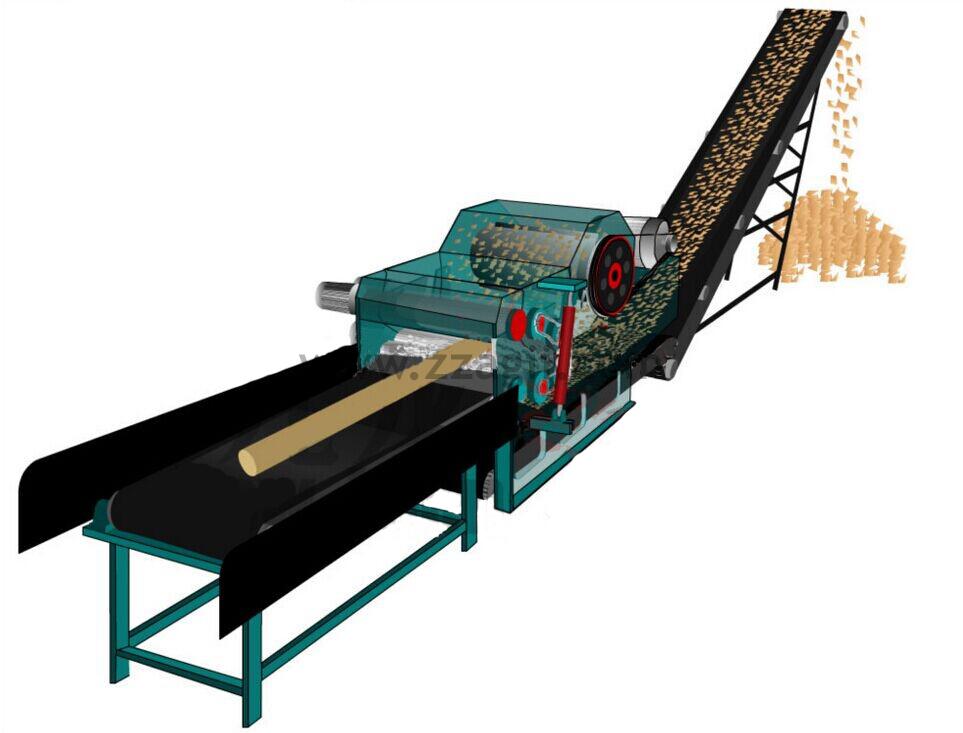 The drum chipper is the special equipment for producing the perfect chips. It is used in paper plants, particle board plants, fiber-broad plants, chip production and export bases. By which, the logs and small wood are cut into high quality with even length and uniform chip thickness.
It is also suitable for chipping of branches, twigs and planks. Cutting the main raw material of small diameter wood ,timber harvesting ,processing residues (such as branches ,twigs, slab, the log core veneer , waste),can also be used for cutting non-wood raw materials (such as sugar cane , reed , bamboo etc).
The chip length is different in accordance with the requirements of paper plants, particular broad and fiber-board industries. In order to meet this need, we have improved different kinds of drum chippers recently, and the new type machines have more advantages.
Model

BX-313

BX-315

BX-316

BX-318

BX-318

BX-2113

Main Power (kw)

30

45

55

110

110

220

Q'TY of flying blades(pcs)

4

4

4

4

5

4

Opener size (mm)

300x150

400x170

540x220

680x270

680x270

700x400

Input max diameter(mm)

130

150

200

250

250

300

Length of chips (mm)

10-20

10-20

10-20

15-25

10-15

15-20

Capacity (T/H)

2-3

3-5

8-12

15-25

15-25

25-35

Dimension of machine (m)

2.5x1.7

x1.3

2.6x1.8

x1.4

3.1x2

x1.5

3.5x2.18

x1.8

3.5x2.18

x1.8

3.68x2.45

X2.05

Weight of machine (kg)

2200

3380

4680

8320

9100

11850

Feeding belt conveyor (m)

4x0.3

4x0.4

6x0.55

6x0.7

6x0.7

8x0.72

Discharging belt conveyor (m)

10x0.4

10x0.5

10x0.6

10x0.8

10x0.8

10x0.8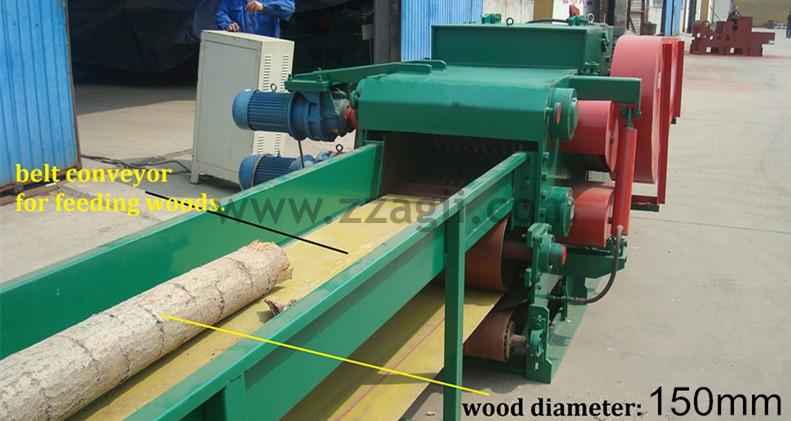 Wood Chips: