BBQ charcoal powder briquette making machine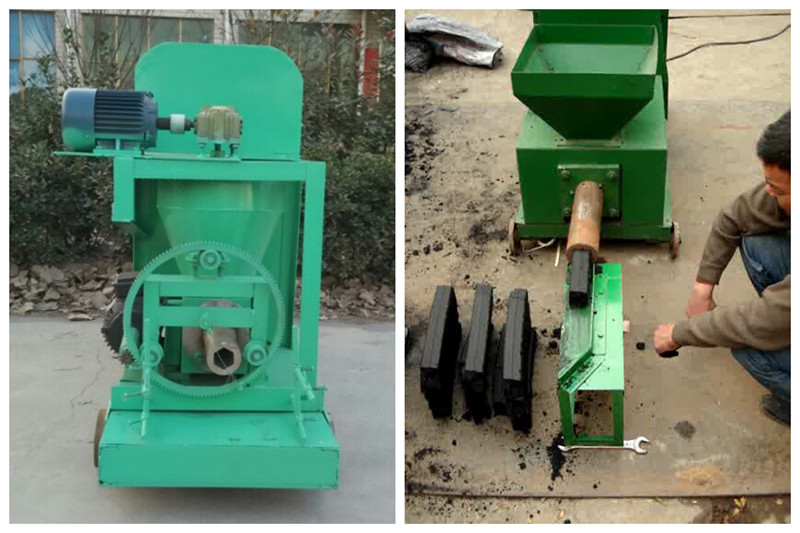 Introduction
Raw material: Ground nut shell ,Sugarcane residue Caster Shells/Stalk Sawdust Coffee Husk Paddy Straw Sunflower Stalk Cotton Stalks Tobcco waste Mustard
Stalk Jute waste Bamboo Dust Tea waste Wheat Straw Palm husk Soybeans husk Rice Husks Forestry wastes Wood Chips and many other Agro wastes.
This machine can be operated 16 hours per day. The extruded wood briquette can be used as fuel for briquette boilers or boilers for heating.
Technical Data:
Model

Output

(kg/h)

Power

(kw)

Package size

(m)

Weight

(kg)

CXJ-01

160-200

11+1.5+0.75

1.75*0.76*1.49

550/600

CXJ-02

190-260

15+1.5+0.75

1.75*0.76*1.49

605/655
Features of bbq charcoal briquette machine :


1.This machine is to make coal and charcoal powder into sticks.
2. The shape of the sticks can be made by customers requirements.
3.The product made by this machine is no pollution and smoke.
4.The machine can do shisha charcoal /sliver charcoal
5.It can suitable for charcoal powder,wood charcoal powder,coco nut shell
charcoal powder,rice husk,charcoal powder,charcoal dust,coal powder.
6.Material suitable size:<3mm
7.The shape and size of stick can be made as require,like round,hexagon,cinquefoil, and others,in the stick center ,it can with hole or not .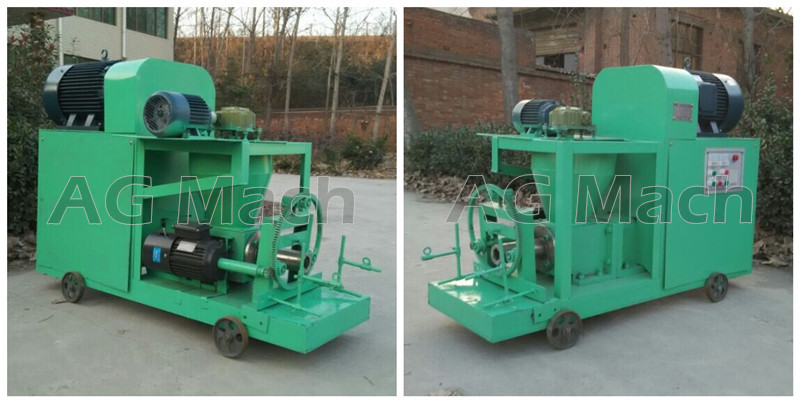 Finished product of Charcoal Briquette Machine
This bio-fuel briquette is 45-80mm in diameter, occurs in the hollow quadrangular or hexagonal cylinder or hollow hexagonal with a 15-20mm hole through the body.
The available shape: square, hexagonal, pentagon, pentagon with edge, hexagon with edge
The available diameter could be: 50mm,55mm.60mm,65mm.70mm.80mm and so on
The available length could be:20cm,30cm, 40cm, and50cm
The feature of the final product: Specific gravity: 1300—1900kg/m
Calorific value: 4500—5000kcal/kg