Poultry / Animal Feed Pellet Machine for Chicken, Pig, Sheep, Duck, Cattle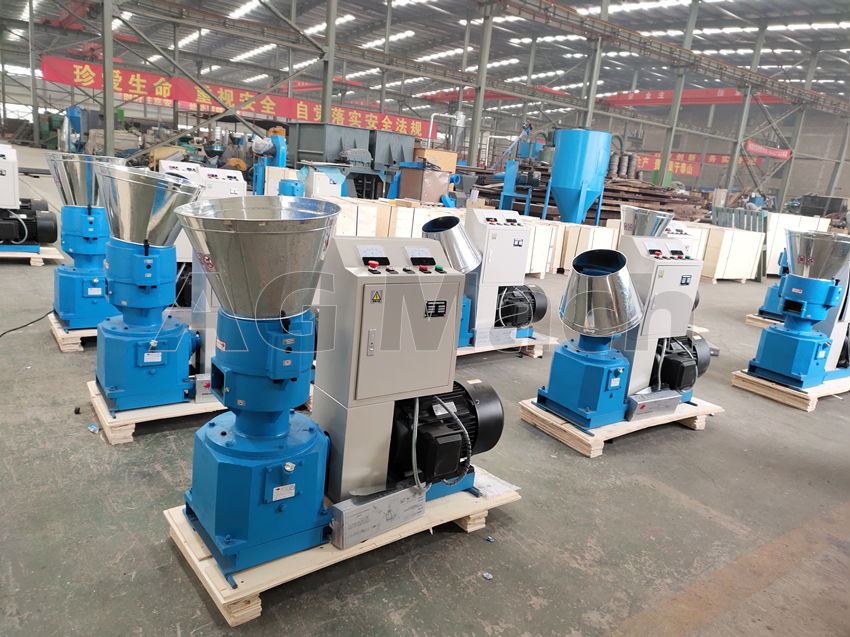 Parameters of animal feed making machine:
Model

PM-120B

3

75-100

80/100

75*32*5

1

PM-150B

4

100-200

95/115

75*35*65

PM-200B

7.5

200-300

240/270

100*43*95

PM-230B

11

300-400

290/320

114*47*97

PM-260B

15

400-600

330/380

120*50*107

PM-300B

22

600-800

410/450

127*52*107

PM-360B

22

800-900

470/500

127*52*107

PM-400B

30

900-1100

630/660

147*60*11

5
Features of animal feed pellet machine
: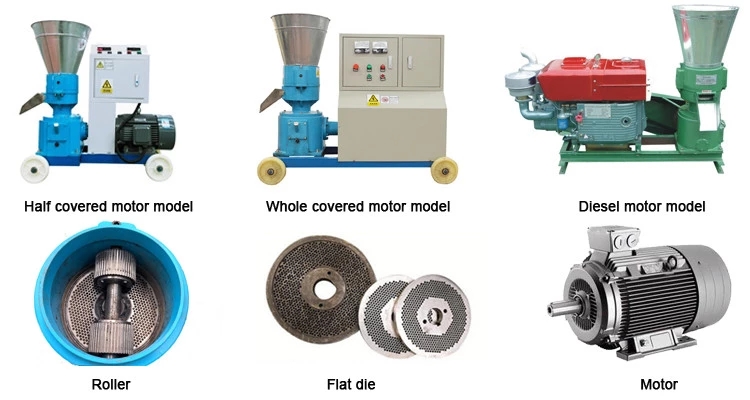 Simple structure, wide applicability, small floor space, low noise
Powder feed, do not add water or little water granulation can be carried out. The moisture content of pellets smaller, more conducive to storage.
Grain hardness, surface finish, internal curing fully, can improve digestion and absorption of nutrients.
So pathogenic microorganisms and parasites can be killed, be suitable for feeding rabbit, fish, duck and experimental animals.
The models has1.5~20 various diameter dies, be suitable for granulation of different materials and get the best results.
Suitable for various materials, suppression effect can be guaranteed.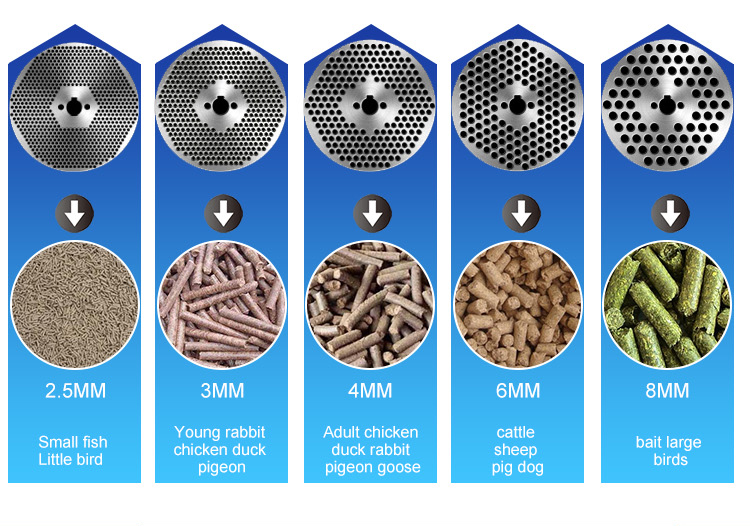 Raw material:

Final Feed Pellets:

Application of the feed pellet making machine:

This feed pellet machine is mainly used to make feed pellets for dog,cat ,cow,chicken,sheep,rabbit, pigeon, layer chicken, broiler, duck, goose, fish, pig and so on in feed factories, organic fertilizer factories, chemical factory, breed aquatics factories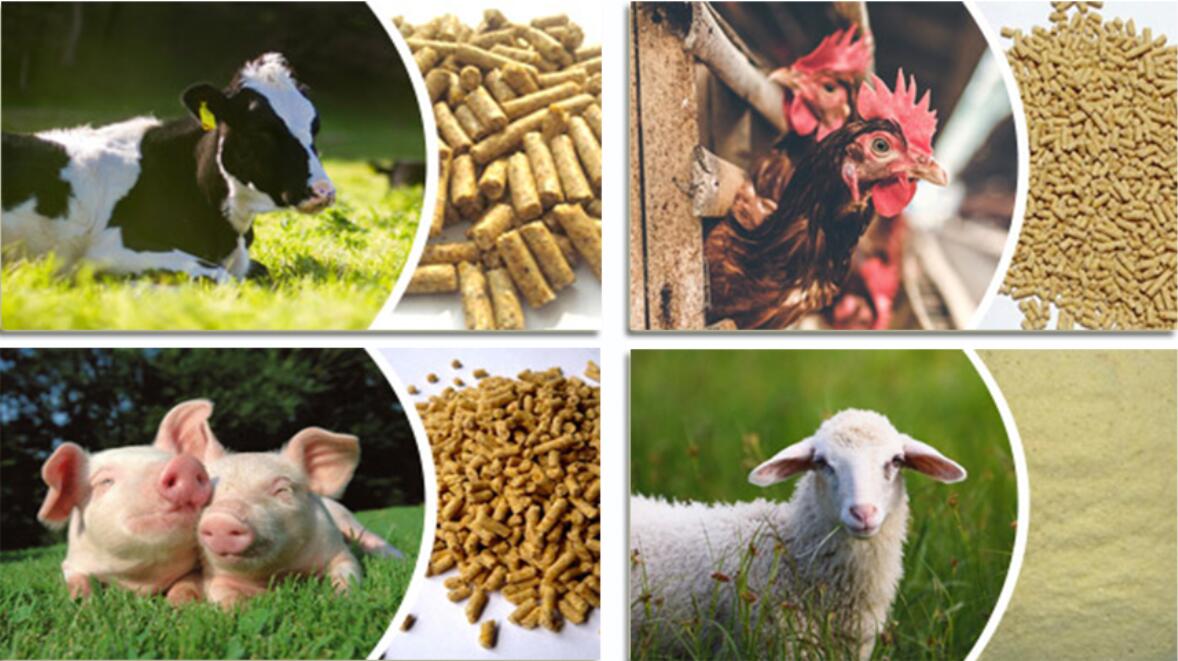 FAQ of animal feed pellet machine:
1. Warranty for the animal feed pellet machine?
12 months
2. What is the material of machine?
Carbon Steel body with stainless steel contact surface
3. Where is your location?
Zhengzhou City, China
4. What is the spare parts?
We offer one set of spare parts matching with the machine;
extra spare parts will be charged.
5. How should i install the machine?
We will send the product Manual book with machine; also we have video and online
service to help you with the operation