Portable wood band saw, band sawmills, forest wood log cutting machine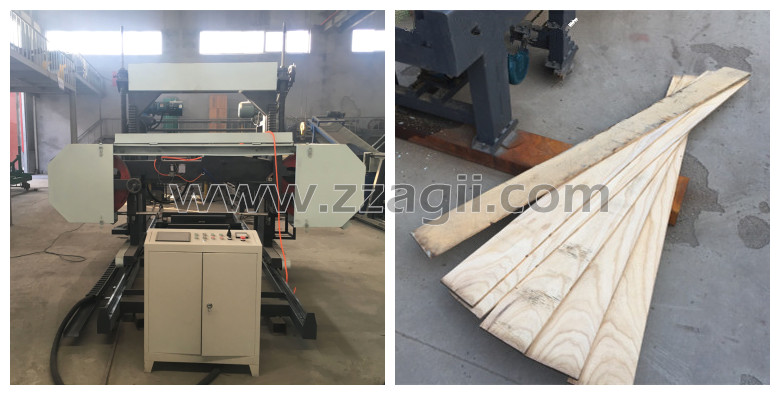 Advantages:
Portable Horizontal Band sawmill are hot selling in Africa and South America.

It is simple installation, easy operation, labor saving and high productivity.

This machine can be drove by either electric motor or diesel engine.

It is widely used by the timber process enterprises in the virgin forests area.
Features:
Designed to meet the requirements of customers in African andSouth America.

It is simple to installation, easy to operation, labor saving and high productivity.

The power option can be electricity, gasoline engine or diesel engine.

Widely used in the virgin forest area
Technical Data:
| | | | | |
| --- | --- | --- | --- | --- |
| Model | MJ 700E | MJ 1000E | MJ 1300E | MJ 1600E |
| Diameter of Sawing Wood | 700mm | 1000mm | 1300mm | 1600mm |
| Thickness of Sawing Wood | 260mm | 300mm | 300mm | 300mm |
| Length of Sawing Wood | 4500mm | 4500mm | 4500mm | 4500mm |
| Diameter of Saw Wheel | 600mm | 700mm | 700mm | 700mm |
| Power of Saw Wheel | 11KW | 15KW | 18.5KW | 22KW |
| Power of Lifting | 1.1KW | 1.1KW | 1.1KW | 1.1KW |
| Machine Length | 5800mm | 5800mm | 5800mm | 5800mm |
| Total Weight | 900kg | 1100kg | 1300kg | 1500kg |